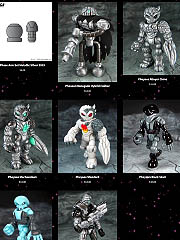 Wave 82!
First shown as customs ages ago, the renegade Gobons and Gendrones and other figures are all here! A standard Pheyaos, a new "classic" take on Pheyden, and so much more await you!
Click here to see the July 28 2019 Onell Design drop menu
.
Click here
to order what's still available!